Kiwi TCMS is happy to announce that we're taking part in Collision 2022, Jun 20-23 in Toronto, Canada. We're joining as a featured startup in the Enterprise Software Solutions category.
Kiwi TCMS will have an on-site presence on Thursday, Jun 23, Stand A3201. Check-out the map for more details: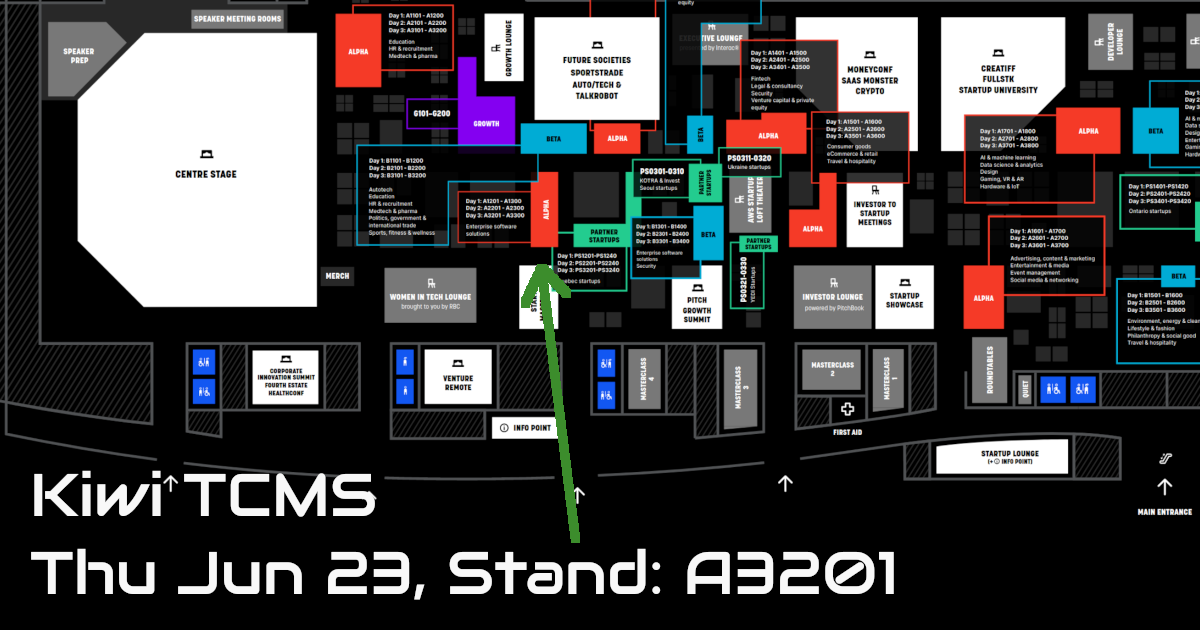 For engineers
At the exhibition stand you will have the opportunity to perform some real black-box testing, learn about Salience bias, Peltzman effect and Wason's experiments and take a photo with our lovely mascot.
The Kiwi TCMS team will be there to answer all of your questions regarding open source, community, support, various integrations and the differences between Self-Support, SaaS and Enterprise subscriptions!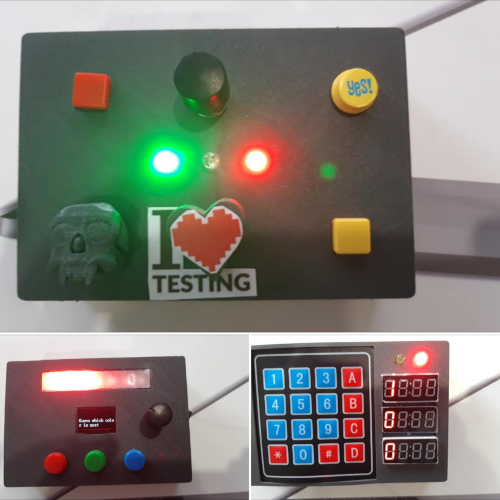 If you are a test or QA engineer please answer our survey https://forms.gle/LTYnimNjbUaSmTeL8. Participants may claim a small surprise at our booth!
For startups
We know that in a startup, the major strength of the people is that they are multitaskers. And it is often the case that the founders will perform some functional and acceptance testing because they know all the important use-cases.
Still you need to document and organize your testing activities early on. You need to start collecting information about which features of the product have been tested and how they have been tested. That's the basis on which you can scale your QA team and future testing activities.
If you are a fellow startup exhibitor please swing by out stand to talk about organizing your product testing with Kiwi TCMS. We know the drill because we're in the same boat!
For partners
If you are another ISV providing engineering tools, a product outsourcing company or a devel/testing service venture we've got a partnership proposal for you!
We're interested in partners where we can integrate other products with Kiwi TCMS and provide a better offering; provide extra services (e.g. managed hosting) and/or provide more transparency to your own customers (e.g. allow them to see how their products are being tested).
Message us via the Collision app and request a meeting or better yet, find our team on-site!
Virtual press conference
If you aren't around in Toronto please join us for a pre 2022 Collision News Conference (VIRTUAL) on Wednesday, June 15, 1:00 - 2:00 p.m. EDT / 17:00 - 18:00 UTC.
For more information see https://www.eventbrite.com/e/pre-collision-press-conference-1-of-2-hosted-by-brotmanwinterfried-tickets-365110534437
After hours
The Kiwi TCMS team will be joining the following after-hours events:
For media
If you have any questions, need additional information or would like to schedule an interview, please email Steve Winter at swinter @ aboutbwf.com (remove spaces) or call 202-468-8100.
---
If you like what we're doing and how Kiwi TCMS supports various communities please help us!