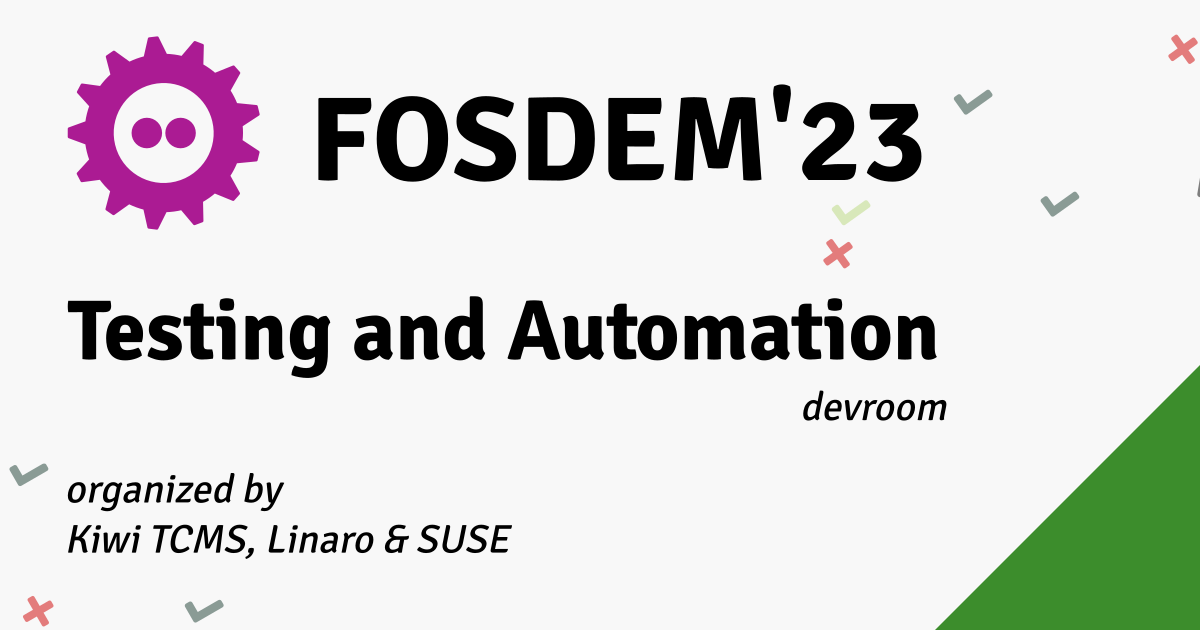 Attention testers! On behalf of Testing and Automation devroom we'd like to announce that the final program for the devroom is ready!
We received over 30 submissions this year and the entire collection of topics was extremely good. During FOSDEM we are going to see topics around functional testing for the Linux kernel, growing testing infrastructure for Linux, testing of new networking protocols, observability-driven development, the testing history behind the GNOME desktop environment, property-based testing and mutation testing.
Important: devroom will take place 09:00 to 12:50, Sunday, February 5th 2023 at ULB Solbosch Campus, Brussels, Belgium.
If you are around don't forget to check-out our friends from the Continuous Integration and Continuous Deployment devroom on Saturday, February 4th 2023!
See you there and happy testing!
---
If you like what we're doing and how Kiwi TCMS supports various communities please help us!