Kiwi TCMS is happy to announce that we're taking part in WebSummit 2022, Nov 01-04 in Lisbon, Portugal. We're joining as a featured startup in the Enterprise Software Solutions category.
Kiwi TCMS will have an on-site presence on Wednesday, Nov 02 at Pavilion 4, Stand A709. Check-out the map for more details: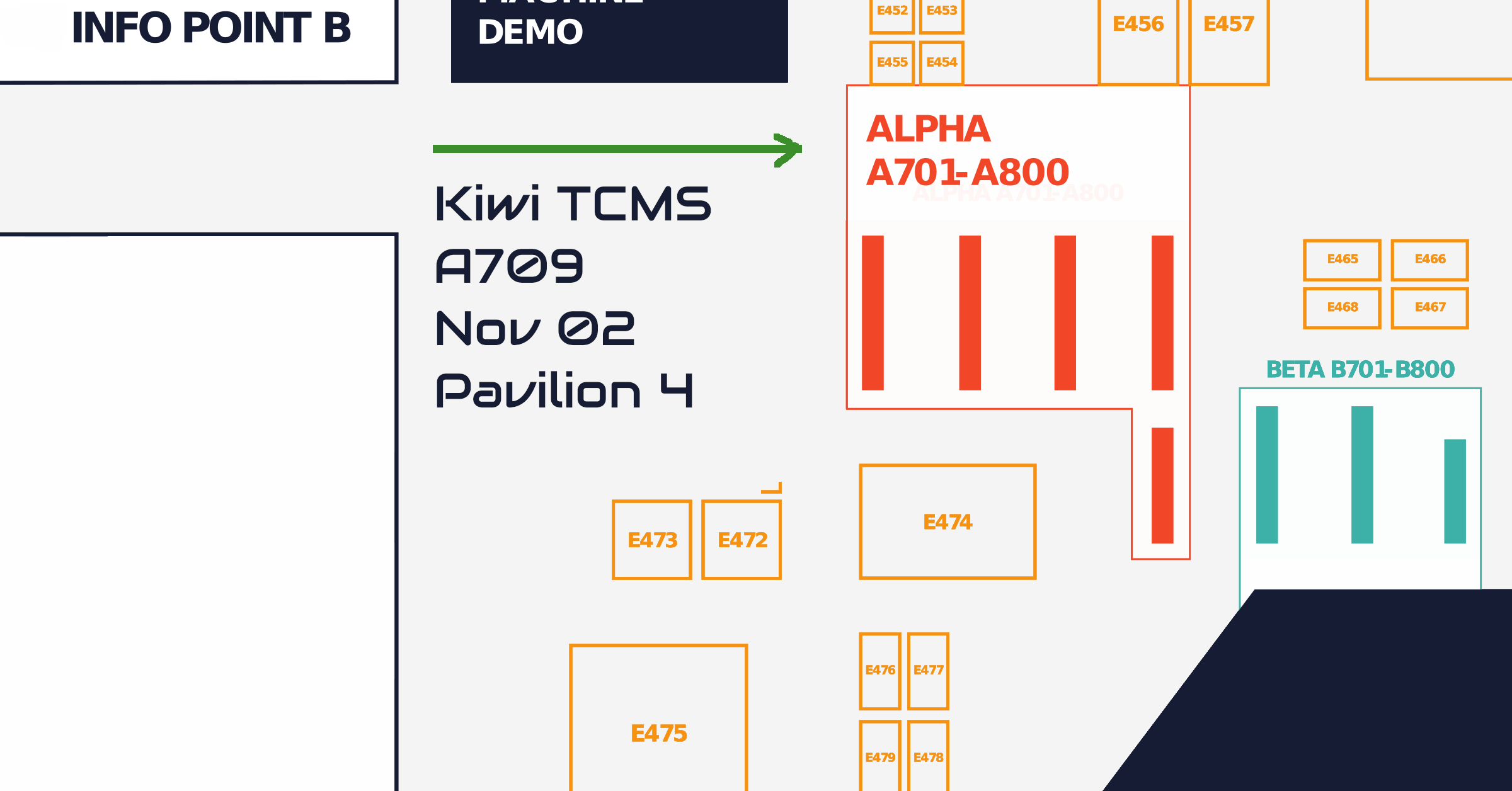 For engineers
At the exhibition stand you will have the opportunity to perform some real black-box testing, learn about Salience bias, Peltzman effect and Wason's experiments and take a photo with our lovely mascot. We've got new stickers too!
Alex and Zaklina will be there to answer all of your questions regarding open source, community, support, various integrations and the differences between Self-Support, SaaS and Enterprise subscriptions!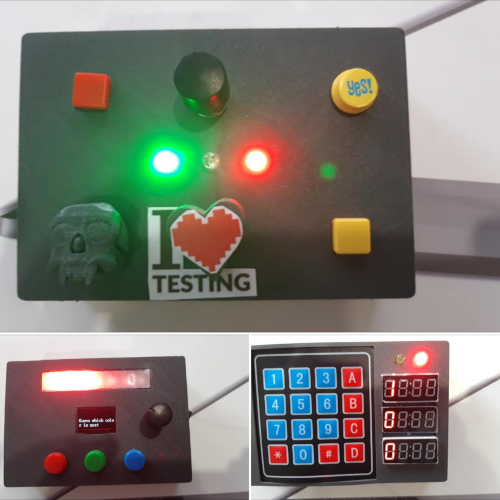 IMPORTANT: We've previously announced participation in Testing Portigal at the end of November. Unfortunately this had to be canceled due to personal reasons. If you are a test or QA engineer please swing by and Alex can tell you a bit about his presentation!
For partners
If you are another ISV providing engineering tools, a product outsourcing company or a devel/testing services venture we've got a partnership proposal for you!
We're interested in partners where we can integrate other products with Kiwi TCMS and provide a better offering; provide extra services (e.g. managed hosting) and/or provide more transparency to your own customers (e.g. allow them to see how their products are being tested).
Message us via the WebSummit mobile app and request a meeting or better yet, find our team on-site!
After hours
The Kiwi TCMS team will be joining the following after-hours events:
Catch-up with us for a beer and let's talk testing and open source!
---
If you like what we're doing and how Kiwi TCMS supports various communities please help us!