Kiwi TCMS is pleased to welcome Zaklina Stojnev to our team!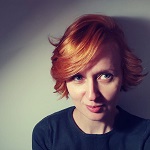 She holds an engineering degree in computer science and has been working as a test engineer for more than 10 years. In the last couple of years her main focus is automation in testing, finding ways to improve testing process and tools that will support testing activities.
Zaklina will be the primary contact for our History of Testing project where we are compiling a database of people who influenced or made important contributions to our professional field.
With her prior experience as a conference organizer Zaklina will also be lending a much needed hand in preparing the Testing and Automation devroom at FOSDEM and showcasing Kiwi TCMS at different events.
You can find her on-boarding progress at TR-1190 and her contributions on GitHub.
Happy Testing!
---
If you like what we're doing and how Kiwi TCMS supports various communities please help us grow!