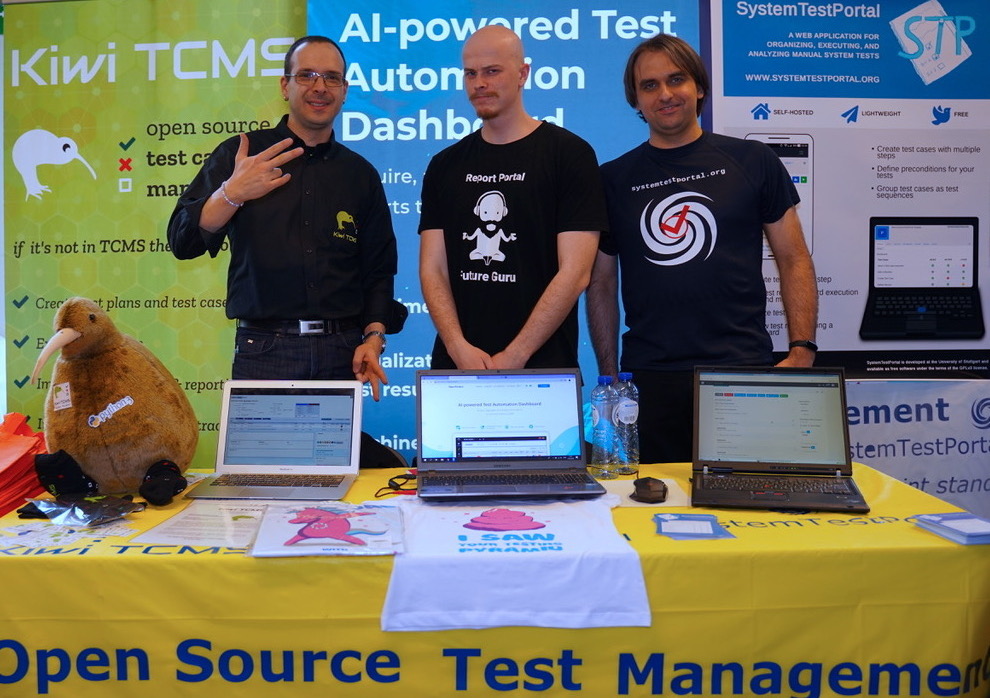 Hello testers, Kiwi TCMS is going to FOSDEM 2020. This is where you can find us:
Fri Jan 31st: after 18:00 @ Delirium Café - we are taking part of the FOSDEM Beer Event where all participants are invited. Shout out with #KiwiTCMS on Twitter if you can't find us in the crowd
Sat Feb 1st: Testing and Automation devroom - we are proud to be co-hosting this devroom together with Linaro and SUSE. CfP is open until Dec 10th 2019. Apply here!
Sun Feb 2nd: Open Source Test Management stand - we will be together with our friends from SystemTestPortal and we are preparing some real black-box testing for you!
We would like to meet with all of you and talk about software testing, test management and test process organization. In case you are stuck for crazy ideas checkout our project mission for inspiration.
Picture: FOSDEM'19 with Kiwi TCMS, ReportPortal & SystemTestPortal
Happy testing!