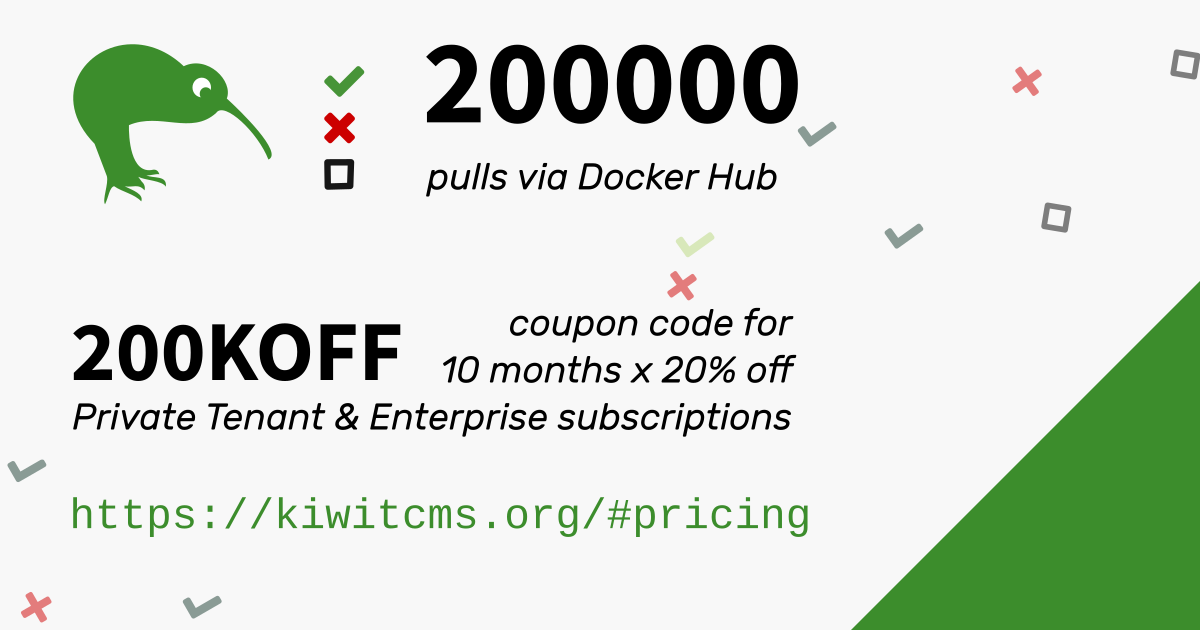 We are happy to announce that Kiwi TCMS has been downloaded more than 200000 times via Docker Hub! You can check the real-time stats here. To celebrate with us subscribe for a SaaS and/or Enterprise subscriptions using coupon code 200KOFF at checkout!
Thank you very much and Happy Testing!
---
If you like what we're doing and how Kiwi TCMS supports various communities please help us!