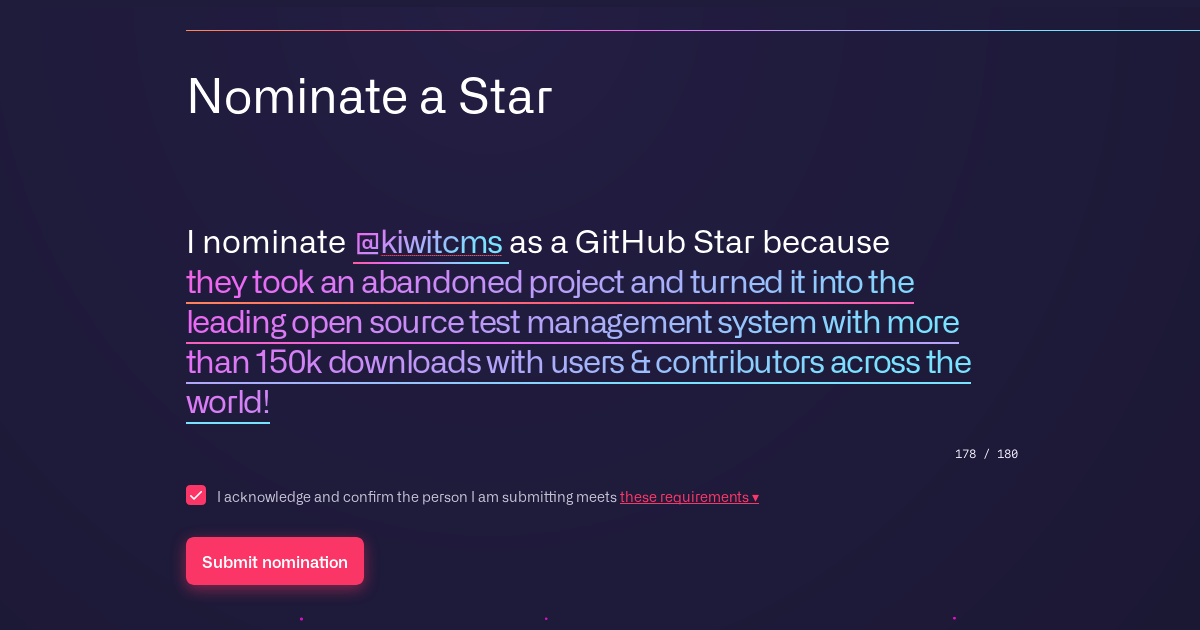 After our recent success we again ask the community to support Kiwi TCMS.
Steps to reproduce:
Click the Sign in button and Authorize the GitHub-Stars application
Make sure you are on the Nominate page, https://stars.github.com/nominate/
Type kiwitcms as the username. The @ character is provided automatically
Type the following text for your reasoning: they took an abandoned project and turned it into the leading open source test management system with more than 150k downloads with users & contributors across the world!
Click on the checkbox to acknowledge your nomination
Click the Submit nomination button!
Expected results:
You fit into the 180 characters provided for nomination
Your submission is recorded by GitHub
Why are we doing this
GitHub Stars is a program that recognizes those who go above and beyond and help inspire and educate their communities which is exactly what the Kiwi TCMS team has been doing from our very start! Checkout our community blog posts for more information!
This program will give us access to cool new features on the GitHub platform and also let us showcase what we do before a larger audience!
Thank you for helping us and happy testing!