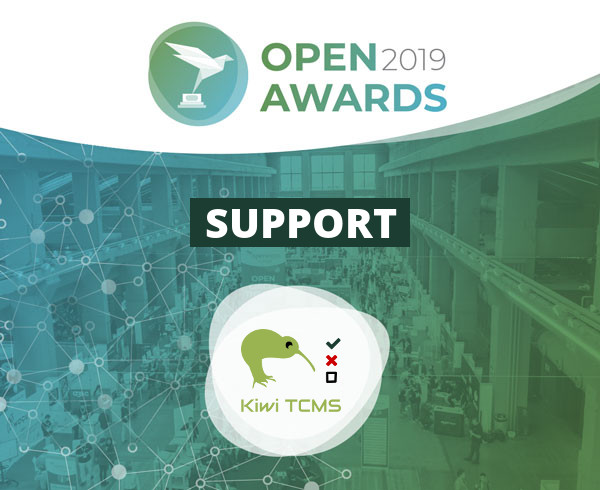 Thanks to you, our community supporters, Anton Sankov and Alex Todorov took the lead at OpenExpo 2019 CfP votes. We need your help one more time. Our team has submitted participation in 'Best Tech Community' and 'Best Success Story' categories.
Unfortunately our submission into 'Best Success Story' has been pulled down! We used that category to share the story from a dead open source project into a thriving open source community with lots of users and contributors and to highlight some of our milestones. Here's the short version:
lots of technical updates and refactoring, latest everything, modern UI
the only open source test case management system on GitHub Marketplace
nearly 60000 downloads on Docker Hub
growing and active core team
active OSS contributors
Please help us gain more recognition:
Thanks you & happy testing!